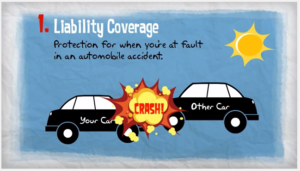 By Dez Duran-Lamanilao
Why do most of us have this natural tendency to steer away from insurance policies? We might consider them as unnecessary expenses that do not require our immediate attention, but it probably has something to do with our lack of basic knowledge about how a specific insurance works.
Finding the right insurance can be a complex process if we have no idea what we are looking for. It is best to have a firsthand knowledge of the terms associated with insurance so when you resolve to purchase one, you will know what questions to ask, which factors to consider, and when to finalize decisions.
Below is a video defining some of the terms related to personal auto coverage:
More terms to further improve your insurance vocabulary:
Annuity – an agreement by an insurer to make periodic payments
Broker– insurance salesperson that looks through the marketplace in the interest of clients, not insurance companies
(Check out the services being offered by New Horizon Insurance Agency. The company is committed to protecting your interests above all else.)
Annual Limit – the maximum amount an insurance company will pay for claims within a given year.
Benefit Year – an insurance policy's year that may be different from the calendar year.
Claim – a demand made by the insured, or the insured's beneficiary, for payment of the benefits as provided by the policy.
Coverage – the scope of protection provided under an insurance policy.
Exposure – measure of vulnerability to loss.
Hazard – a condition that increases the probability of loss.
Indemnity – restoration to the victim of a loss by payment, repair or replacement.
Peril – the cause of a possible loss.
The above are just a fraction of everything associated with various types of insurance. Feel free to ask your insurance agent or broker if anything is unfamiliar to you. It is better to address any doubts that you might have to avoid miscommunication and regret that usually happen when making uninformed decisions.